Carving a jack-o'lantern is one of my favorite holiday traditions. These days, it's more than just a couple triangle eyes and a goofy uneven smile. Pumpkins are becoming elaborate works of art. Thanks to the internet, there's no limit to the inspiration you can find. Here are some great inspiration sites I've found:

This one is my favorite, though: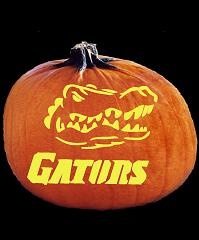 But once you've carved the pumpkin and scooped out all that flesh, what do you do with it? Most of you will probably just toss it in the garbage. But why not put it to good use? Pumpkin is a delicious ingredient in a wide array of foods. Why not repurpose that pumpkin "waste" into some tasty treats for your Halloween party?

And once the party is over and your pumpkin is no longer fresh, don't forget to compost it!